Nestled among the rolling hills and serene beaches of Santa Barbara, California, Christen Brown has carved out a space for herself as a titan of industry, expertly navigating through the distinct worlds of Ophora Water and On Camera. Christen Brown from Santa Barbara is committed to catalyzing positive change, and her unwavering entrepreneurial spirit is the driving force behind her remarkable achievements.
A Guiding Light in the World of On-Camera
On Camera stands as a beacon of hope for those intimidated by the camera's unyielding gaze. For over three decades, this media training powerhouse has been at the forefront of equipping a diverse range of professionals — from legal minds and corporate moguls to Hollywood celebrities and elite athletes — with the tools needed to face the lens. At the helm of this success is Christen Brown from Santa Barbara, whose rich media experience and strategic insights have played an instrumental role in solidifying On Camera's esteemed reputation.
The company's success is rooted in its unique approach to media training. Through meticulously crafted simulations of print, radio, and television interviews, coupled with comprehensive video playback analysis, On Camera excels at enhancing its clients' communication prowess. This tailored approach ensures that their message not only reaches their audience but also resonates with them on a deeper level. Furthermore, the interactive workshops offered by On Camera are meticulously designed to empower clients to wield public speaking and media interactions as powerful tools in achieving their objectives, whether it's captivating an audience, effectively selling an idea, or even refining their behavior.
Forging Ahead in the Water Industry with Ophora Water
Ophora Water, on the other hand, is a testament to Christen Brown's sharp business acumen and her ability to identify and capitalize on unique market opportunities. As a pioneer in the water industry, Ophora Water specializes in selling and installing state-of-the-art hyper-oxygenated and nano-purified water systems. This innovative approach aims to address the pervasive issue of water pollution head-on. With a formidable presence in high-end markets such as Erewhon and a dedicated team of over 25 professionals, Ophora Water is quickly becoming a byword for health and purity among discerning consumers.
Under the sage leadership of Christen Brown from Santa Barbara, Ophora Water has scaled new heights, firmly establishing itself as a household name synonymous with health and purity. The company's ethos is centered around leveraging cutting-edge scientific advancements to restore water to its original, unadulterated state, thus providing consumers with a healthy and pristine alternative to the toxic tap and bottled water currently dominating the market.
Christen Brown from Santa Barbara: An Exemplary Figure of Resilience and Innovation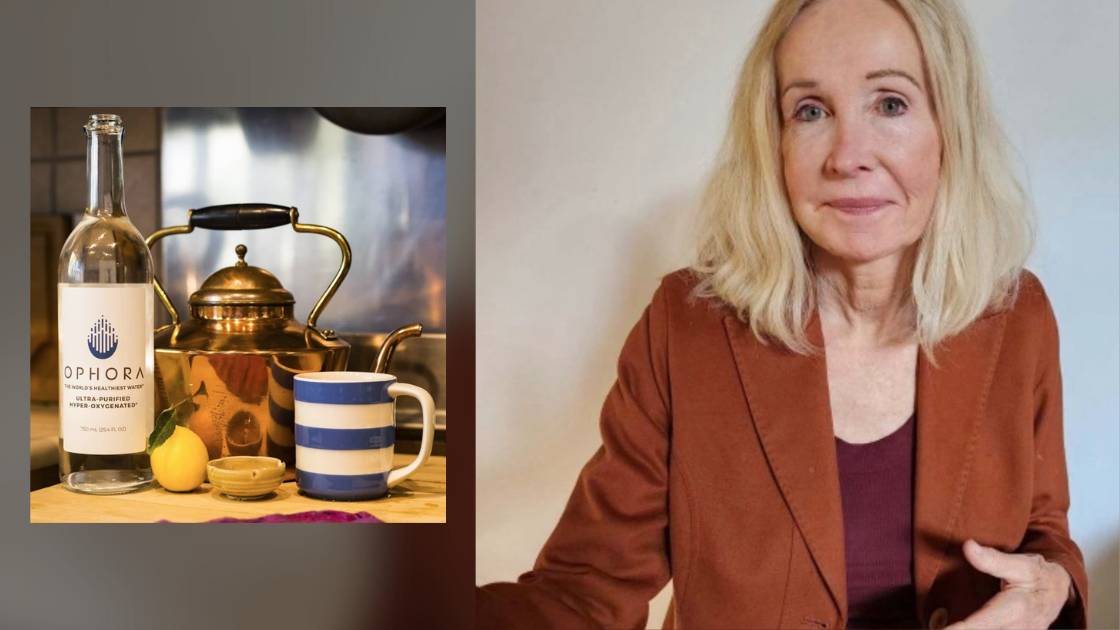 The multifaceted trajectory of Christen Brown's career is a vivid illustration of her remarkable adaptability and unwavering resolve in the face of the complex challenges posed by the media training and water purification industries. Her wealth of knowledge and an impressive array of accomplishments have justly established her as a trusted consultant and prominent player in these domains.
Christen Brown passionately advocates health and well-being, which has made her a source of inspiration for people around the world. Her pathing entrepreneurship has enabled her to deliver outstanding results, which is proof that anything can be achieved with determination, strategic planning, and a true desire to bring about meaningful change. As an esteemed mentor and source of motivation, Christen Brown exemplifies the belief that, when armed with the correct attitude and an unwavering commitment to one's passions, there are no limits to what can be achieved. Following in her footsteps, we are reminded that with determination and the right approach, anyone can navigate through diverse and challenging landscapes, breaking down barriers and achieving unparalleled success.
SOURCE: https://www.laweekly.com/christen-brown-from-santa-barbara-an-inspiring-journey-to-revolutionize-two-industries/